School Friends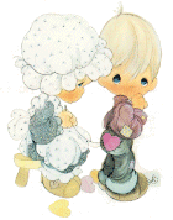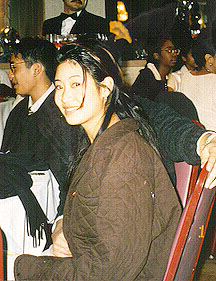 <-------- This is my closest friend in the whole world, Debra. We've been friends since the 7th grade. I can talk to her about everything. She's always there for me and I'm so happy that she nows goes to Bing, only an hour away. I'm so sorry that we haven't really been able to visit each other and hang out, but I know that our friendship will endure. Much love to you, Deb. Thank you, I APPRECIATE YOU!
This is one of my closest friends, Karen. I met her in JHS and then went on to high school with her. I also went to college with her for a brief time at Binghamton. Through all our years together, we have had good times and bad times. Through our tough times we both have always provided a shoulder to cry on. And although we will be probably drifting away, I want her to know that my ears will always be open for her and my shoulders will always welcome her tears. I will miss her dearly for she, unlike most people, is totally honest. Thank you too Karen for all the wonderful memories.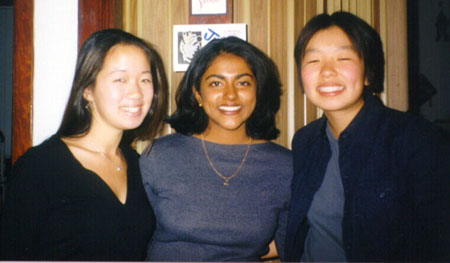 These are my old roomies at Cornell, Betsy & Jamie. I've known them since I was a freshmen at Bing. They both transferred with me to Cornell. We've become such good friends. Betsy has the same major as me and we have so many classes together. She cracks me up with her sarcasm. =P It's going to be an interesting semester in Urban Semester where I will be rooming w/ her again, but this time ina tiny single room made into a double. Jamie introduced me to Chinese Bible Study. She also cooked me breakfast and dinner. =) Her parents are really nice too ~ they sent us Halloween presents. I hope she an awesome time in Brazil!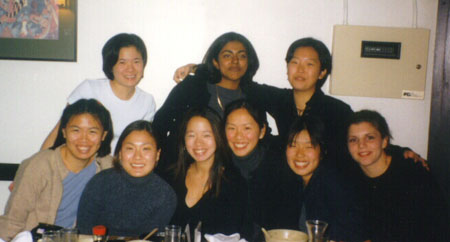 These are my friends from Cornell. They so funny and I love hanging out with them. I'm gonna miss them next semester. (L-R bottom-top: Amy, Kim, me, Rosie, Jamie, Angie, Leslie, Betsy, Julia)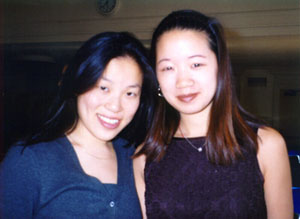 This is Irene, my PAM/ARME buddy. She's in practically all my ARME classes. I'm not sure how I'm gonna handle financial mgmt next year w/o her and Nick & Johnny. =P She's really sweet and makes me laugh. She's also super-smart...never try to compete with her. =P Well I hope her and her boy are doing well!
(left to right): Ellen, Betty, Carlin, Daniella, Phoebe, Sarah, Debbie, Stephanie,
Joanna, Nancy, me, Helen, Rick, Nancy
The Bing Crew
This is the Bing crew. I met most of them in the Fall of '97. They are all really nice and funny. I had such a great time hanging out with them. They have also introduced me to Christianity. I will be forever grateful for all they have done for me.
Shout outz to those not pictured like Mike, Wilson, Gloria, Kim, Kee, Jonathan, Jaime, and Betsy.




(left to right): Vicki, Nancy, Me, Karine, Shirley, Cathy, Natalie, Angela
Cornell China Nite '98 Chinese Homegirls