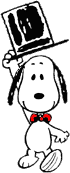 The 'Younger' Group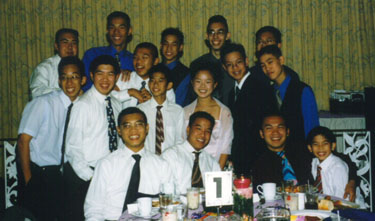 The Boyz
(with the exception of Brian, Chris, and Stephanie)
Front row: Mike, Rick, Dave, Justin
Middle row: Eddie, Billy, Tommy, Stephanie, Richard, Jonathan
Back row: Brian, Chris, TJ, Timmy, Andrew Stephen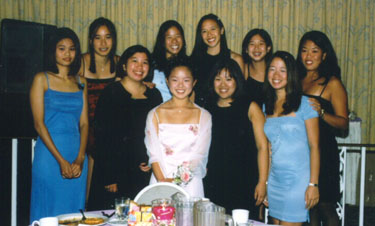 The Girlz
(with the exception of Sandy, Danielle, Christina and me)
Front row: Allison, Stephanie, Danielle, me
Back row: Sandy, Pam, Kat, Jen, Jessica, Christina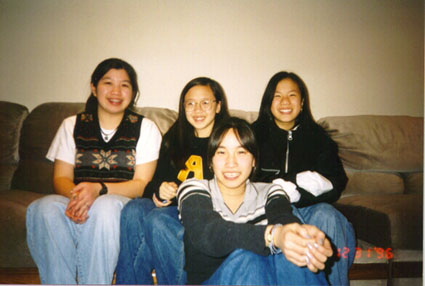 These are some of my younger friends: Allison, Jennifer, Pam, and my sis Kat.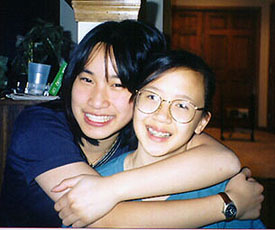 This is Pam and Jen. Pam in only two years younger than me but we're very good friends. She's my partner in crime =) Actually she's my volleyball partner and my pool partner. She's the only girl that will play volleyball with me. Jen is Brian's sis. She is also my sis Kat's best friend. In prior years she was just a friend. However, recently we have grown pretty close. Both Jen and Pam are fun to hang out with. Their friendship means a lot to me.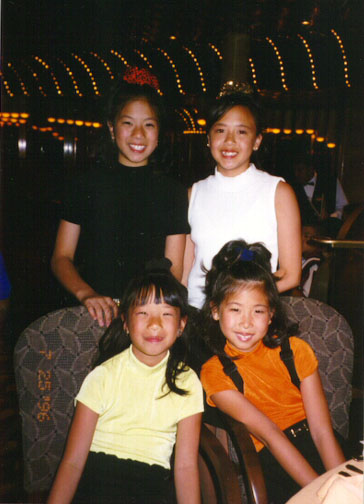 <------- (Clockwise)
My sis Kat, Brian's sis/Kat's best friend Jen, my cousin Jessica, and my sis Kalle. They were about to perform a dance for a talent show on our cruise.
<----This is my cousin Tommy. He's Mr. GQ; most of his clothes are brand names and even if they aren't he's always dressed in style. Tommy is also very into sports. He plays basketball in the winter and baseball in the fall. His nickname is Diesel since he's excellent at both sports and since he almost has a six-pack.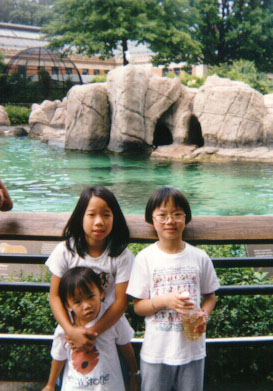 (clockwise) ----->
My sis Kalle, and my adorable cousins Pamela and Megan.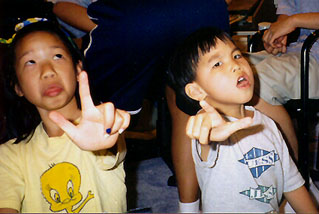 <------ My sis Kalle and my cousin Justin giving the "Loser" sign.